It has now been five weeks since I began
The Hair Experiment
. 'What is that?' you may ask. Well, in the interests of health, skin problems and just to satisfy my curiosity, I've given up shampoo. For the last five weeks I've been washing my hair with water and rinsing with a very dilute vinegar solution, which I then rinse off with water.
As I explained in my
last post
, the first two weeks were completely problem-free. No greasiness, just soft, clean hair. Since then, things have pretty much continued the same way. In the third week I could feel a bit of oiliness near the roots, but it wasn't visible, at least not to me peering in the mirror. By Week 4, this had gone and my hair looked like this:
Inspired by these exciting results (yeah, ok I have no life!), I decided to see what would happen if I stopped the vinegar rinse and just used water on my hair. I did this for a week, 'washing' every three days as usual. By the end of the week, there was some visible oiliness near the roots. The next day I did the vinegar rinse again and all is well :)
This is what my hair looks like now, five weeks into the experiment:
Pretty amazing hey? That's five weeks using nothing on my hair except water and dilute vinegar - no shampoo, no conditioner, no dye, no sprays,
no hair products whatsoever!
My hair is clean and soft and my scalp dermatitis has definitely improved. The experiment will continue...
Out of interest, my niece, aged 6, has also never had her hair shampooed. I wanted to include some pictures of her beautiful, long hair, just to prove all those baby shampoo ads wrong ;)
Gorgeous.
So there we are. So far, the experiment is a success and all is hairpy and hairlthy (sorry!). I wonder what the next month will bring.
I've had quite a lot of interest in my hair experiment, both on and off the blog and I know some people are even giving this experiment a try. Good luck and I would love to hear updates from you all.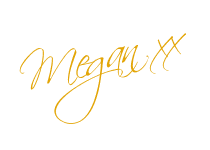 Update
: people have been asking me exactly how I 'wash' my hair. I wet it completely in the shower and give the roots a massage with my fingertips. Then I pour a dilute solution of vinegar and water over my scalp (1-2 tablespoons white or cider vinegar in 1.5 cups water), massage again and rinse with water. I do find that my hair can be a bit tangled and difficult to comb out after washing. This is not a huge problem, but I may try using conditioner in the ends to see what happens.