Yes, I mean literally!
As I've
mentioned before
, my boys' bedrooms were in desperate need of attention. I decided that this year I would make the effort to sort them out. At the beginning of this year, we bought JJ (aged 6) a cabin bed. It was one of those that's high up with lots of storage and a cubby house underneath. We hoped that this would encourage him to sleep in his own bed all night. I put the bed together on my own while Mr Meggipeg was in Canada. Now, call me strange, but I love flatpacks. Well I did until I attempted this one. It nearly killed me, but I wrestled and swore and finally put it together. Standing back to admire my handiwork, I decided there and then that I hated that bed. It was enormous. There was no room left to play in. The boys liked the cubby, but getting in there with the vacuum cleaner was nigh on impossible. Eventually I gave up cleaning the room altogether and it ended up like this:
Ugh. Shudder. Let's say no more about it. But at least JJ was sleeping in his bed all night, right?
Wrong. Total disaster.
Plan B.
Obviously the new bed had to go, but it took me a while to convince JJ of this. Despite refusing to sleep in it, he didn't want to let it go. In the end I promised to keep it forever so his children could sleep in it. Without wasting a moment, I wrenched the thing apart and bundled it into the garage. It's currently advertised on Gumtree. Any takers?
So, we needed a replacement bed. As luck would have it, our area was having a verge rubbish collection and I spied an old wooden bed a couple of streets away. JJ and I inspected it and he gave it the thumbs up. While he was at school that day I put on some dark sunglasses and drove round to get it. After much heave-hoing I finally got it into the back of the car (seats down). I would like to say that no one saw me doing this but, despite nonchalantly leaning on a nearby tree whenever a car went past, I think I may have been spotted once or twice.
That weekend, the boys and I set to work doing up the 'new' bed. The idea was that we would shorten it to maximise the space in the bedroom.
JJ did a great job undoing the screws. We measured the long side pieces and cut them off to fit the
kids mattress
I'd bought from Ikea. LJ was so keen to help, he didn't even change out of his pyjamas (meggipeg ones of course).
After a quick break for a babycino...
...we painted the whole thing fire engine red.
Then we put it all together again.
I love it! JJ kind of loves it, but still pines slightly for the old bed. This is such a cute little bed now. It is about 1.5 feet shorter than a standard single bed so it would suit a child up to about 8 or 9 years old. It takes up about a third of the space of the old hulking bed (and cost a tenth of the price for the mattress and the paint!!) so I can face cleaning the room again...sometimes...when I haven't got an exciting sewing project on the go.
To make it even cosier, I made a red curtain to hang over/around the bed (tutorial to come).
And I'm happy to say that JJ sleeps in this bed (quite) often. The boys had a blast doing all the woodwork and painting, so I'd say this was a win :)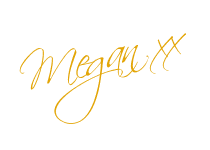 This tutorial is part of the