I am going to show you how to do this super-easy hair bun. I am the world's worst at doing my own hair, but I did this style in a couple of minutes. I can still hardly believe it! It is all thanks to a 'hair doughnut'. Now I know I'm not the first to make or use one of these but I couldn't find another tutorial like mine so I thought I'd post it here.
Now, before we go any further, I must apologise for the poor quality of these pictures. That is because they weren't taken for the hair at all, they were just snapped during...wait for it...my first ever hop hip dance performance!!!!!
Yes people, you are never too old to get your funk on in a pair of high top sneakers and I am living proof. I danced with a group of teenagers and I haven't had so much fun for ages. Here we are doing our thang (me at centre front pulling a silly face).
My two gorgeous boys were also performing in the same concert. They were both brilliant. Here we are ready to go:
My only chance to get make-up and hair gel on my children, since I have no daughters!
Speaking of hair, let's get back to the doughnut.
Here is how I made it:
I started with a rectangle of old t-shirt fabric. Use a colour as close as possible to your hair. I have long hair so I made a larger doughnut. My starting rectangle measured 26x12cm.
Fold in half lengthwise and stitch, leaving a couple of centimetres unstitched at each end.
Turn that seam inside and stuff the doughnut. Finish the hole with some handstitching.
That's it.
To wear it, put your hair in a ponytail and secure quite tightly. Put the whole ponytail through the middle of the doughnut. With the doughnut next to your head, lean forwards and arrange your hair all around the doughnut to cover it. Place a hair elastic over the doughnut and next to your head to secure. You will now have some loose ends. Leave sticking out, tuck in, or wrap them around the bun and secure with clips or pins as I have done.
With JJ on stage after the show
This was my hair after a rehearsal and two shows. It stayed perfectly in place!
Get down in da house!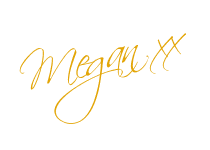 PS. I am still not using shampoo. It's been over 2 months now. I'll post an update soon.