I did lots of sewing for Christmas presents this year, mostly for my two sweet, little nieces. The biggest project was this tennis outfit, which was made according to stringent requirements stipulated by Miss 7. She wanted a college-style jacket with a zip and short sleeves and the number '64' on the back.
I immediately remembered that Andrea (and her daughter) of
Fabric Epiphanies
had used Jalie pattern 2795 to
make a boys college jacket
. I also have this pattern, so that was my starting point. I decided to make a little matching skirt using Jalie pattern 3023.
I made the jacket first using white stretch mesh fabric for the main jacket with contrasting pink knit fabric for the waistband, collar, cuffs and pocket welts.
Before sewing the jacket together I made the number applique for the back. I searched the internet for 'college fonts' and found one I liked. I couldn't get it to install for some reason, so I copied the font picture into Word, cropped and resized it, then printed it out. I traced the large outer number on to the glue side of some fusible interfacing and fused it to a scrap of pink fabric. I pinned it to the back jacket piece and sewed it on with a narrow zig-zag stitch. I repeated the process for the inner number with white fabric and sewed it to the pink number.
I made the jacket according to the pattern instructions in a size J. I chose the size based on exact measurements. If I was making this again I would go up a size or two as it just fits now with no growing room! The upper/top sleeve is made from two pattern pieces, one finishing at short sleeve length and one to make a long sleeve. I just used the piece that finished at short sleeve length along with the the two lower sleeve pieces, which I shortened accordingly. I finished it off with a cuff of pink fabric.
The collar was made with a long strip of pink fabric that I tapered at the front edges to get the 'college' look. This led to a slight problem with the upper zip edge, which would normally be hidden inside the jacket collar. I overcame this by adding a scrap of fabric to each side of the top of the zip. The process took a bit of trial and error so I made myself some instructions in case I ever needed to do this again (see below).
I added a little heart charm for extra girliness.
For the skirt, I used the Jalie 3023 skirt pattern without the sewn-in pants. I used a size K this time, one size up from the measurements I had, but again, this only just fits! I made the waistband from white cotton lycra as the mesh did not have enough stretch. I added piping in pink and a smaller number applique done as described above.
This outfit took a lot of time and I agonised over the size before Christmas day. I had my 7 year-old son try it on numerous times to check the fit (he is a very tolerant child!) and I almost made another in a bigger size, but my sewing machine suddenly died on Christmas Eve, so that was the end of that idea!
I watched little Miss 7 open her present with bated breath. Would she like it? Would it fit? Would she wear it?
She loved it.
Her beautiful, sparkly Christmas dress was cast aside as she rushed to put on her new outfit. She wore it all day and, by all accounts, has worn it every day since. I don't know who's happier, she or I :)
Oh, and the other good news is that my sewing machine has been fixed by the amazing man at
Cockburn Sewing Centre
. He has performed miracles on my machine and I highly recommend him to anyone local to Perth. Life is good for Auntie Meggie :)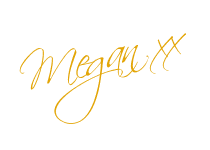 PS: this outfit has been entered in the '
Sewing for children
' competition on 'Sewing Pattern Review'. It would be great if you could vote :)